Swedish company Doro has set a goal of developing products that cater specifically to an older consumer group. Apart from the two Android smartphones Doro 8050 and Doro 8100, the manufacturer also announced Doro Watch and Doro Tablet at IFA 2022.
TL; DR
Doro has introduced its first smartwatch and Maid tablet, both optimized for seniors.
The Rooster Clock will be available from October for €119.
The Chicken tablet will be available from November for €339 (having a keyboard will cost you €389).
The company has not yet given a dollar price or whether these devices will be available in the US and Canadian markets.
Rooster: Finally, a smartwatch and tablet for the elderly
Senior-friendly landlines and cell phones have been around for a while. In the meantime, some manufacturers such as Bea-fon, Emporia, Gigaset, Olympia, and the Swedish company Doro (Doro) have also started to include smartphones in their product portfolio. Rooster recently unveiled its first smartwatch and tablet at IFA 2022 in Berlin. We've looked at both, and here are our thoughts.
Rooster clock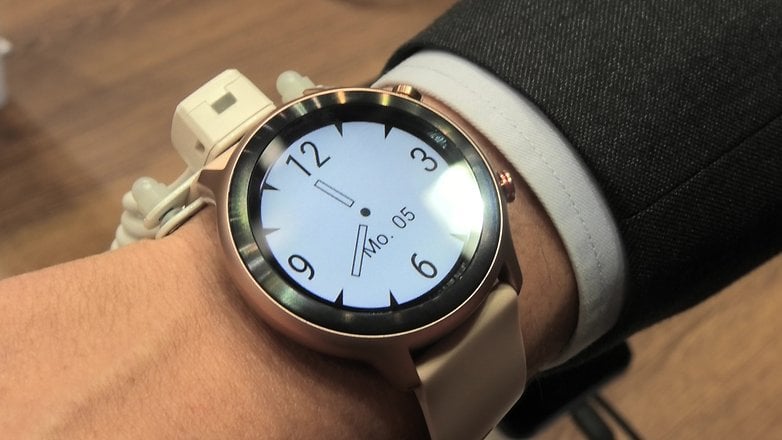 At first glance, the Chicken Watch is indistinguishable from a regular smartwatch. If you want to take a closer look, you'll notice the emergency button on the bottom right. However, it only works with a paired smartphone (from Doro 8100 or higher) and cannot be reworked for other functions.
When help is needed, it will trigger an alert through "Chicken App Response" and contact predefined people. As soon as these are accepted, the device will automatically enter hands-free mode.
The IP68-certified chicken watch in black, green and pink will be available from October for just €119, and in turn features a high-contrast 1.28-inch touchscreen display with a resolution of 240 x 240 pixels. Menu navigation is via the top right button and then simple swipe gestures on the right or left display.
Pre-installed apps cannot be expanded. This is basically unnecessary, because sports activities, heart rate, number of steps, oxygen saturation and sleep follow. A companion app for Android and iOS can review and display these optimizations on the big screen.
Measuring 45 x 45 millimeters and weighing 45 grams, the Doro Watch is packed with a 300 mAh battery and should last for a week, according to the manufacturer. The included charging station ensures full battery capacity again in two hours.
Chicken tablet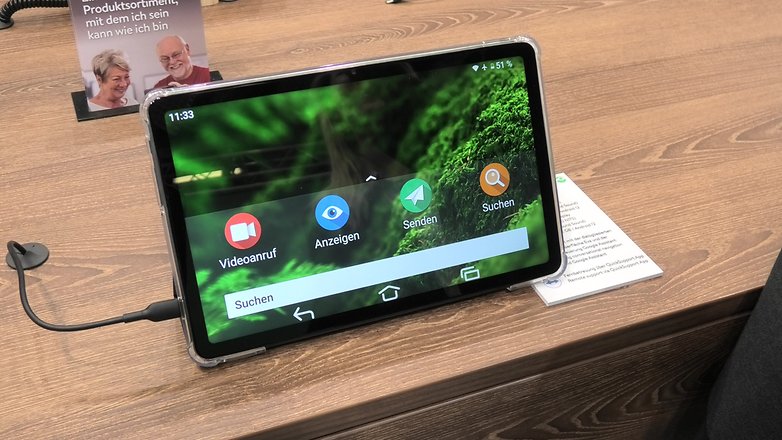 With a 10.4-inch IPS display, the Doro Tablet is aimed squarely at senior citizens. Here too, the Swedish manufacturer offers a more age-optimized user interface called "Eva". Allows access to Google Play Store. The screen resolution is 2,000 x 1,200 pixels. If desired, the chicken tablet offers high sound reproduction through four built-in speakers.
Doro uses the Unisoc T618 SoC (System on a Chip) from Nokia for the tablet. In addition, there is 4 GB of RAM and 32 GB of internal storage space. If needed, this can be expanded by another 256 GB via microSD card. The battery has a capacity of 6,000 mAh. A 5-megapixel camera is available on the front for WhatsApp and other video phone applications. On the other hand, photos of grandchildren can be taken with the 8-megapixel camera on the back.
The chicken tablet weighs less than 500 grams and is therefore easy to use even by the elderly. Chicken provides easy to understand instructions for its users. If you still have problems, TeamViewer comes pre-installed with the "QuickSupport App".
The chicken tablet will be available from the beginning of November for 339 euros in shades of gray and green. A functional position is already included in the scope of delivery. There's also an optional keyboard if you're interested in picking it up, with this package costing €389. The company has not yet given a dollar price or whether these devices will be available in the US and Canadian markets.
We at the NextPit editorial team have been thinking about informing the elderly about smartphones, tablets and even smartwatches. What do you think about this move? Is this a topic of interest to you or the elderly in your family? Are there any "60 Plus" fans out there reading this? Please participate in our survey and share your opinion in the comments.