Do you like wearing fitness trackers? If you answered in the affirmative, that's simply too bad because sooner or later, you'll have to say goodbye to those simple smart bands you wear on your wrist. Exercise trackers tend to eat themselves out over time. At the end of the day, only smartwatches remain, forming an entire product category in itself. You can find out what I'm talking about and how I came up with this in my comments section.
What is a fitness tracker anyway?
By definition, a fitness tracker is a device that analyzes and stores our (athletic or physical activity). According to your request You name the Nike FuelBand from 2012 or the Xiaomi Mi Band from 2014 as the birth of activity trackers. Both Xiaomi and Nike trackers were thin and unnoticeable wristbands, which were largely due to their success in terms of wearing comfort and long battery life.
As technology has advanced and these devices have gotten smaller over the years, everything in the world of fitness trackers – from functionality to displays – has grown exponentially.
Fitness Tracker or Smart Watch?
Let's take a closer look at the latest fitness tracker model: the Xiaomi Smart Band 8 Pro. Here, the massive 1.74-inch AMOLED display stands out, which is light years ahead of the 120-pixel display in the Nike Fullband. If Xiaomi designers flipped the crown and side button, the Smart Band 8 Pro looks like the Apple Watch 8 ( review ).
If we talk about the crown and buttons, physical controls do not serve as a difference between smart watches and fitness trackers. The Fitbit Inspire 3 we reviewed came with a touch-sensitive button, while the Huawei Band 6 arrived equipped with a dedicated physical button.
A constantly growing range of functions
Fitness trackers have also grown steadily in functionality. At first, there were only estimates and a pedometer function, but soon heart rate monitoring and sleep monitoring followed. Fitness trackers have become smarter and smarter as they measure blood oxygen content and track different sports modes over time. By 2023, almost every fitness tracker will also show you notifications from a connected Apple iPhone or Android smartphone.
Comparing the Xiaomi Smart Band 8 Pro with a regular smartwatch, I will add that payment via NFC, menstrual cycle analysis and satellite connection for GPS tracking are also now possible. And yes, you get all the information on your wrist.
In fact, in my search for a pure fitness band that actually "tracks" your fitness, I became a real candidate for the Woop 4.0 ( review ).
It was cheap yesterday.
That leaves value as a benefit that gives fitness trackers their raison d'être. But have you ever looked at the current prices of fitness trackers? Most current models cost around $100. Interestingly, there are also smartwatches, and to look at the issue from a brand perspective, like the Xiaomi Redmi Watch 2 Lite that retails for under $60 (in gray import).
Finally, there can be only one
I would go so far as to make a loose claim on the Highlander movement: in the end there can only be one – and that's a smartwatch. Because the pressure on fitness trackers is growing from below with smart rings like the Ultrahuman Ring, the rumored Samsung Galaxy Ring, or perhaps the most popular fitness tracking ring, the Aura Smart Ring.
At least the latter is still more expensive than fitness trackers that can start at $300 and up.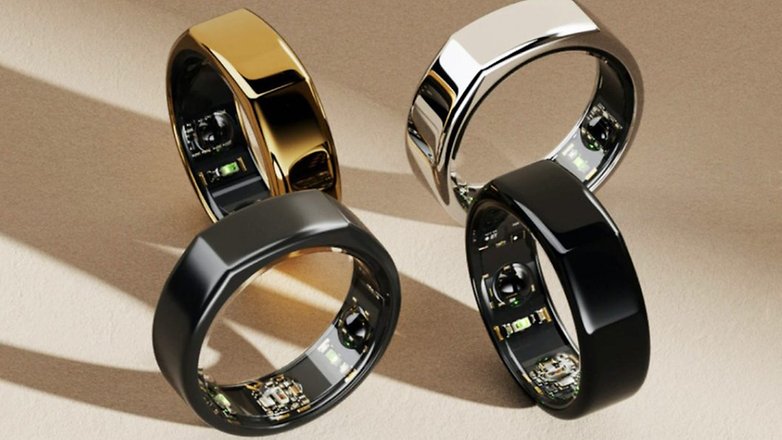 What do you think of the fantasy of the day that I have taken the liberty to share here? Do you agree with my assessment or do you have a completely different opinion? Please share your thoughts in the comments and let's discuss.