Google has shared some new features coming to Android this month. There are updates ranging from Gboard and emojis to a new accessibility feature. Google Meet, Wear OS and Nearby Share are all getting some attention.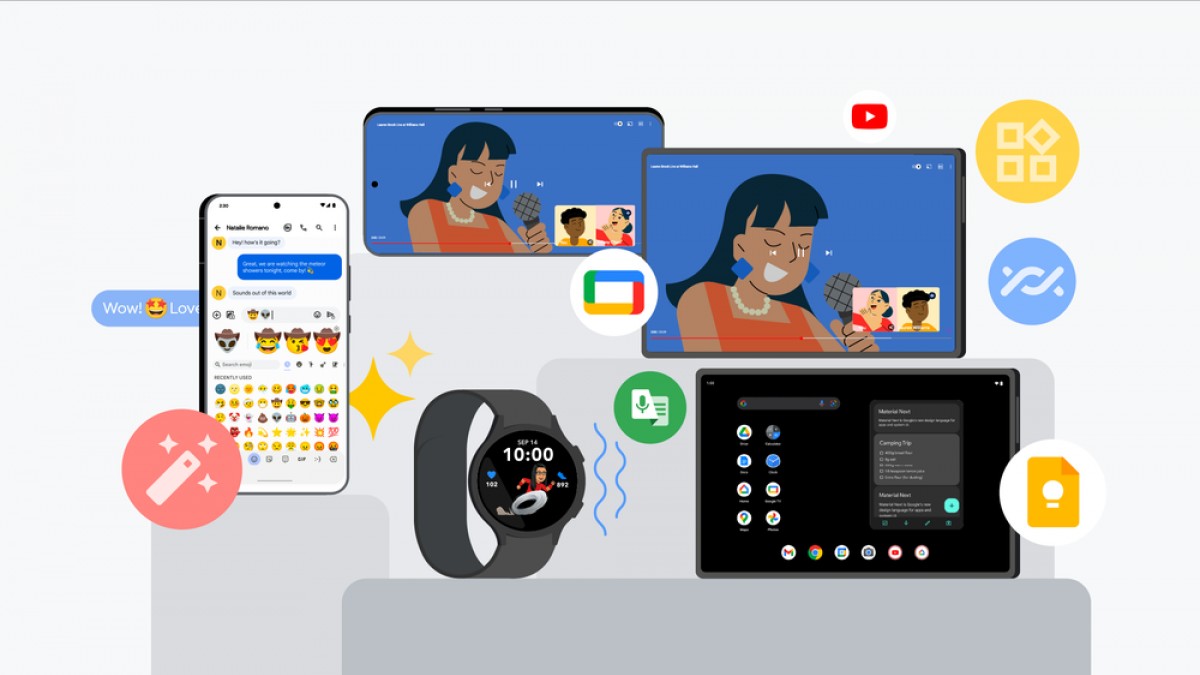 Gboard is getting a new "emojify" feature that lets you quickly add emojis after typing a message. You can try this now on GBoard beta.
Emoji Kitchen lets you mix emojis together to create new ones, and Android has added several new mashups, including fall-themed ones.
Google Meet has got a new live streaming feature that lets you watch and play games in video calls. You can now pin the Google Meet call participants of your choice. These are now streaming.
Nearby Share will receive an opt-in option "over the next few weeks." This allows users to send content to nearby devices without any prompts, even when the screen is off. Google Apps will also have large widgets optimized for Android tablets.
There are two new accessibility features on Android for the hearing or visually impaired. One is called Custom Sound Notifications, and when enabled, it sounds for specific sounds and notifies the user with a vibration, blink, or Wear OS notification. It recognizes things like running water, crying babies, barking dogs, smoke alarms or you can teach them sounds. Google TV now offers a library of audio-described movies for people who are blind or have low vision.
Finally, Wear OS gets new Bitmoji watch faces and there's a new Google Keep tile that makes it easy to quickly jot down a note or view your other notes.
Source