Earlier this year, Google revealed an Android 13 feature called Watch Unlock at CES. How does it work? A connected smartwatch can unlock an Android phone if the initial authentication on the handset fails. It's also very convenient if you're wearing a face mask or gloves that obscure your biometrics, as you don't need to remove them to use your phone.
Based on the findings of Assemble Debug, Google may be close to releasing this feature. The source was able to extract the full settings from the clip on how the Watch Unlock functions support standard unlocking and receiving notifications when the phone is locked.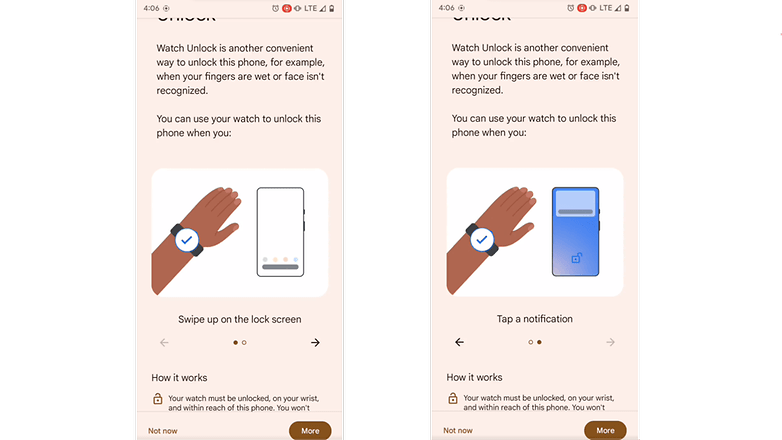 It also states that the paired smartwatch must be unlocked and near the phone when worn by the user to use the watch's unlock functions. At the same time, the user will be notified and can lock the phone on the watch in case of accidental unlocking situations.
Like other Android makers, Samsung has a similar feature on its Galaxy smartphones and Galaxy Watches through Smart Lock. However, this only relies on distance or Bluetooth proximity and does not offer independent gesture controls to intentionally unlock or lock the phone from the watch, making it less secure compared to Watch Unlock.
It is not yet known which smartwatches will support Watch Unlock. This will be available first on Pixel phones and Pixel Watch (review) before being offered by other OEMs.
Do you find unlocking your smartphone on your smartwatch a useful feature? Tell us in the comments.