According to IDC's latest PC market analysis, the PC market shrank by 15.3% in the second quarter of this year. Silver coverage is up 5.9% from Q1 2023. All PC market categories saw declines, but the notebook segment was down 18.5% YoY, and the desktop segment was down 7% YoY.
Looking at the PC market as a business and consumer, things are not so good either. The consumer segment declined by 17% and business slipped by 13.8% YoY.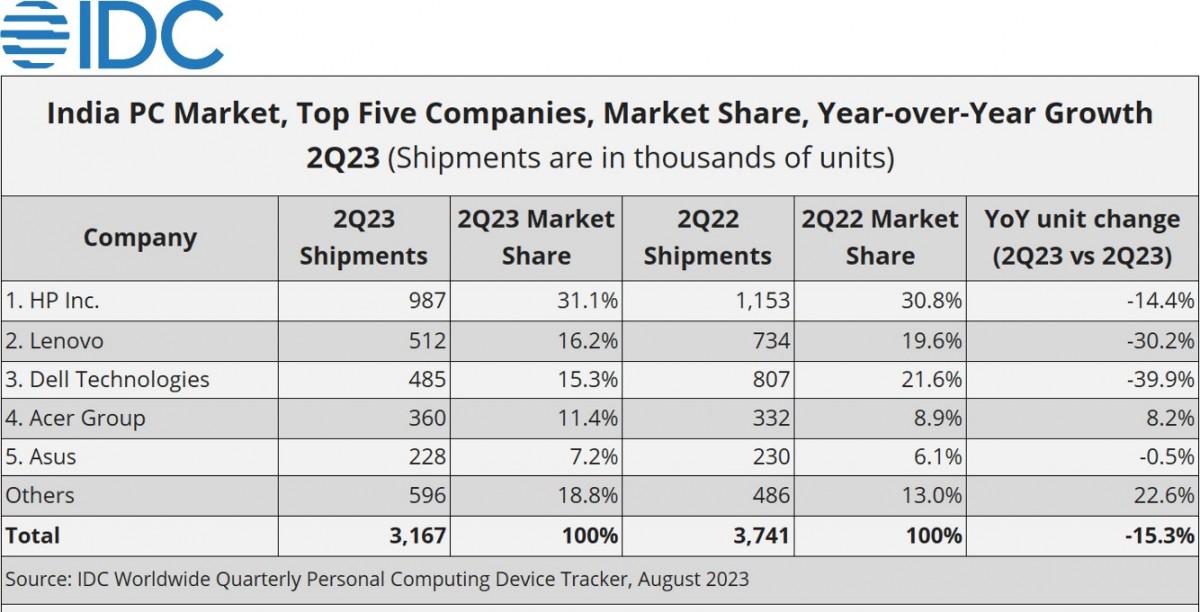 There is a good trend in education and government sector as many states of India are driving the PC market with government subsidized purchases. The education segment grew by 43.7% YoY, while the government segment grew by 8.2% YoY.
Of course, as the segment continues to struggle, premium notebook shipments were 30.7% lower than a year ago due to lower enterprise orders. Impressively, the enterprise segment posted a strong quarter-on-quarter growth of 39%, sliding 15.8% YoY.
As for vendors, HP is leading the pack with a 31.1% market share, driven primarily by the consumer and business segments. Lenovo came in second with a 16.2 percent share, but posted a 30.2 percent year-over-year sales decline.
Dell held third place with 15.3%, as it performed somewhat strongly in its business segment. Acer and Asus took the fourth and fifth positions with 11.4% and 7.2% market share respectively in Q2 2023.
Source