Ethel has added two new smartwatches to its lineup. They have very different designs, but both work on a proprietary platform and have a low price.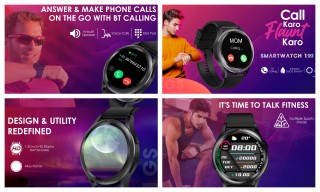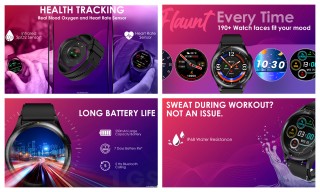 Smart Watch 1GS
The Smartwatch 1GS has a classic round design with an aluminum frame, a 1.32-inch 360 x 360px LCD and the standard set of sensors including SpO2 and heart rate monitoring. The watch is powered by a 250mAh battery, which the manufacturer claims can last up to five hours of direct Bluetooth calling. Yes, that means the device has a small speaker and microphone so you can take your calls from your wrist.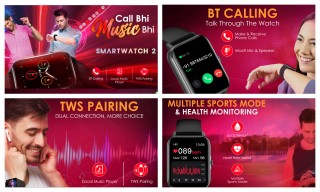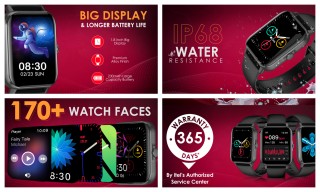 Smart watch 2
The Smartwatch 2, on the other hand, has a larger 1.8-inch rectangular IPS panel with a slightly lower resolution of 240 x 296 pixels. 230 mAh battery is less. But it has 128MB of internal storage, where you can add your favorite tracks. And it supports Bluetooth audio streaming so you can listen to them from your phone.And aside from a few extra software features, the Smartwatch 2 is identical to the Smartwatch 1GS.
Both devices are IP68-rated for water and dust resistance.
While the 1GS retails at INR 2,999, the Smartwatch 2 is a bit more affordable at INR 2,499. Both devices can be purchased from the company's official website.
Source 1 | Source 2